PDF Sewing Pattern - Side Handle Gusset Tote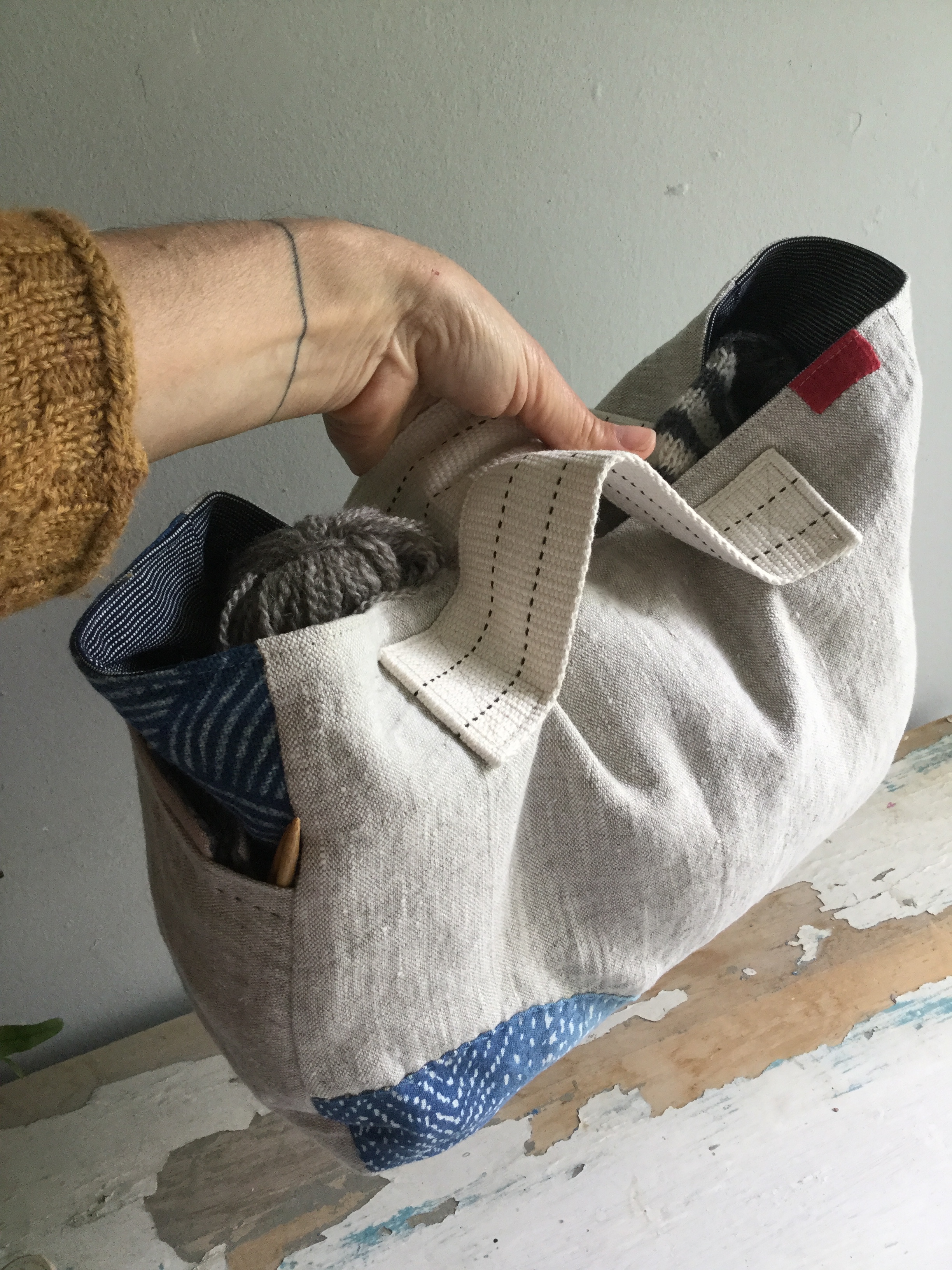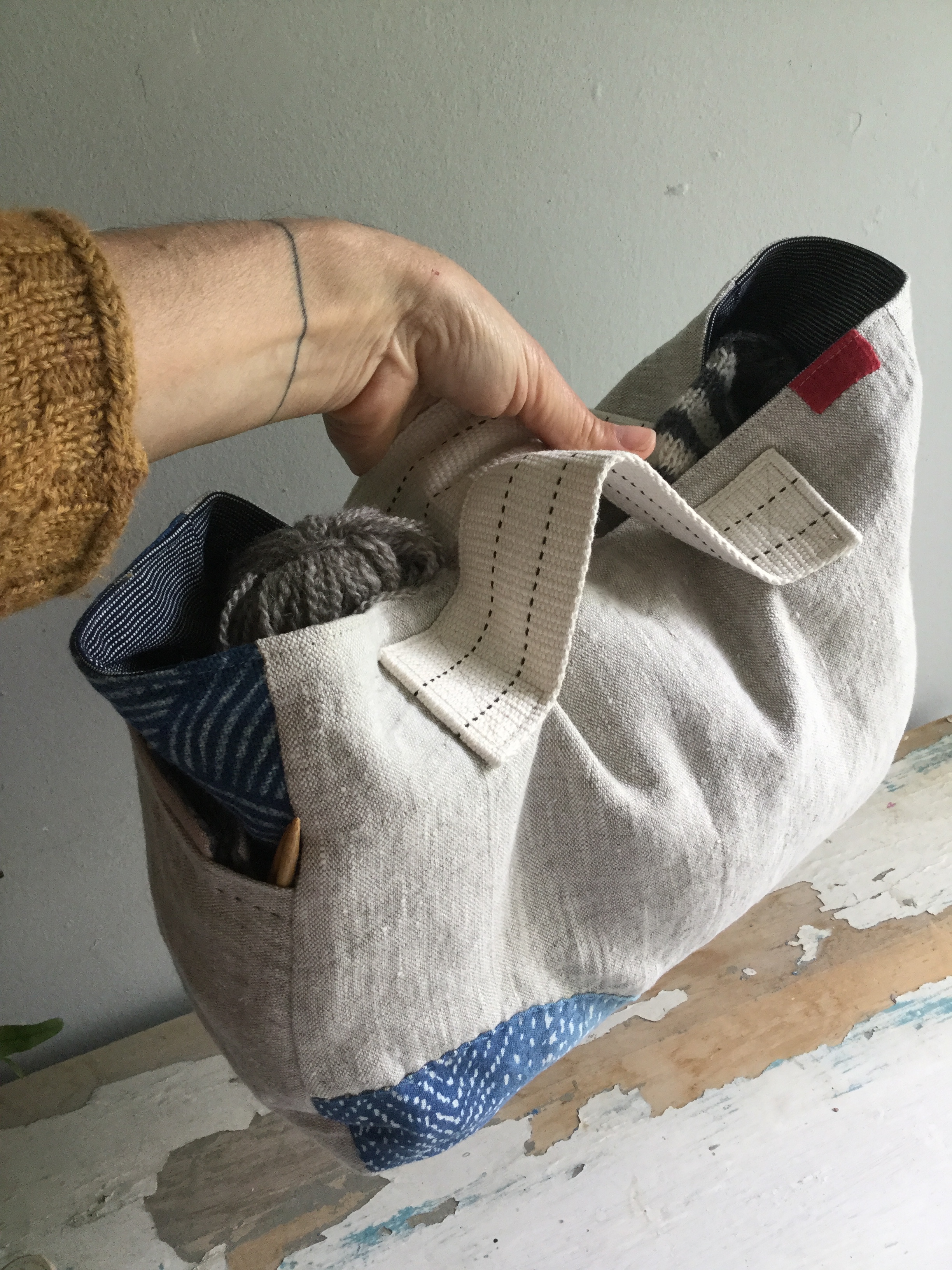 PDF Sewing Pattern - Side Handle Gusset Tote
Finished Measurements
13" [33 cm] wide x 10" [25.4 cm] tall x 5" [12.7 cm] deep
Clean lines and minimalist hand-stitched details make this the perfect tote to carry around your latest sweater project, or for a quick trip to the farmers market. The deep gusset makes it super roomy and the side mounted handles cleverly close up the top while you are toting it around. There is an added side pocket to stash your essentials. My love of hand silk-screened fabrics and simple running stitches are shown off against the natural linen or canvas background. Dig through your stash and have some fun!
See below for supplies needed.
Note: This pattern was originally published in Making Magazine vol. 6: Black & White as the Japanese Style Linen Tote - but it doesn't need to be made with linen. In fact, I have been having fun making it with canvas duck, denim, and even waxed canvas. This also allows you to skip the interfacing (a bonus in my book!)
Supplies
Recommended fabrics:
Exterior: medium or heavy weight linen, cotton twill, denim, or canvas duck. (you can also use quilt weight cotton or linen, but you will need to interface it for sturdiness)
Lining: medium or lightweight linen or quilting cotton.
Requirements based on 44" wide fabric.
• Side handle Gusset Tote Pattern Piece
• ¾ Yd [61 cm] Exterior Fabric A
• ¼ yd [22.9 cm] Exterior Fabric B
• ¾ yd [61 cm] Lining fabric; medium or lightweight linen or quilting cotton
• Additional 2" - 6" [5 cm to 15 cm] fabric scraps for Boro/Sashiko style patches
• 1 yd [.9 m] fusible woven interfacing; Pellon SF101- 20" [50.1 cm] wide (optional if you are using a heavier exterior fabric)
• ¾ yd [61 cm] of 2" wide [5 cm] cotton webbing
Additional Supplies
Cutting mat
Ruler
Rotary cutter
Water soluble pen
Pins
Thread
Embroidery floss
Embroidery needle